Chicago Insulated Glass Reglazing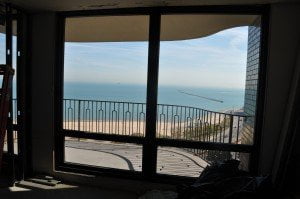 Let GlassWorks professionally and safely remove your failed glass windows and replace them with new warrantied glass.
Arcadia Residential, Inc. and GlassWorks have been installing glass projects since 1977.  In February 2011 – Arcadia Residential, Inc. and GlassWorks combined to become the recognized leader in glass. 
GlassWorks can handle any Glass Reglaze or Repair including:
 
Before:

Foggy glass due to seal failure
Glass broken from baseballs, rocks, landscaper damage
Drafty cold to the touch windows

After:

Clear tempered glass 5x stronger than annealed un-tempered glass
10-year warranty against seal failure
1 year warranty against any of our workmanship

Before:

Broken or sticky patio doors that are hard to open
Damaged or missing screens

After:

Replacement hardware
Track cleaning
Re-screening

Before:

Window replacement due to drafts – poor quality
Windows won't open or close as designed
Poor performance

After:

New window system professionally installed
GlassWorks specializes in projects that may seem too big or too challenging.  High-rise, hard to access and large glass sizes are our specialties!
We have in house project managers to offer shop drawings, in addition, our fabrication capabilities and experienced crews mean GlassWorks can replace your glass or aluminum window system faster than you thought possible.
Call us today – GlassWorks' project managers are ready to answer your questions regarding our Insulated Glass Reglazing.
Chicago Insulated Glass Reglazing | Chicago Glass Reglazing | Chicago Insulated Glass Repair | Chicago Insulated Glass Door Reglazing