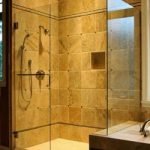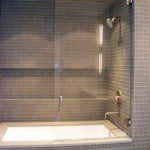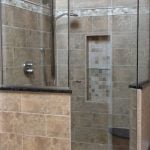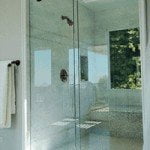 Are you searching for just the right replacement shower door? GlassWorks have got you covered. For over 30 years, we have been Chicagoland's expert in everything glass. We have three separate locations, conveniently located, to serve all of our Chicagoland customers. We do it all; from custom storefronts to affordable residential shower doors and mirrors. With over 30 dedicated employees serving our customers, GlassWorks guarantees your complete satisfaction. Best of all, we take to time necessary to make sure you are fully aware of your glass options and needs. Quality is the benchmark by which we measure our success. We constantly are learning new glass installation methods and new designs to keep up with the changing glass industry. Our employees pride themselves on their extensive knowledge and expertise. We specialize in shower doors. At GlassWorks, we provide our customers with the finest array of manufactured and custom shower doors. We have a full selection of: Frameless Shower Doors, Steam Shower Doors, Framed Shower Doors, Sliding Shower Doors, and one-of-a-kind Custom Shower Doors. Our experts can customize you a shower door to your exact desires, best of all; our shower doors are affordably priced. Recently, many Skokie homeowners have been taking advantage of our conveniently located, Glenview location, for their replacement shower door needs.
Skokie Shower Door
Skokie, Illinois is a village located in Cook County, approximately 15 miles north of Downtown Chicago. For many years, Skokie promoted itself as "The World's Largest Village" with a total population of 63,348 residents and 23,223 households. Skokie has a median household income of $57,375 and a median family income of $68,253. With the median home value below $250,000, many Skokie homeowners have been renovating their homes in hopes to increase the value. At GlassWorks, we have seen an increase in the amount of Skokie residents inquiring about replacement shower doors. A new shower door is an easy way to increase the value of your bathroom without having to remodel the entire room. Many Skokie homeowners have already taken advantage of this. All of our shower doors are priced with our customer's budgets in mind. No matter what shower door you're looking for GlassWorks has you covered. Your satisfaction is our success.
Skokie Shower Door Installation
We fully understand that finding a shower door that fits your budget isn't always the easiest. That's why GlassWorks proudly offers professionally-built shower doors that any homeowner can afford. Our shower doors feature the highest-quality glass and framing. What sets GlassWorks shower doors above the rest? Remarkably fast turnaround, locally operated custom-glass fabrication facility, and our highly experienced and bonded installation. GlassWorks provides all of our customers with the highest-quality shower door installation possible. We strive for your overall satisfaction. Give us a call today for more, regarding our custom shower doors. Be sure to ask about your 10% discount on your next shower door!
Skokie Shower Doors | Skokie Glass Shower Doors | Skokie Shower Door Enclosure